We are proud to offer artistic skill-building for students as young as three and as old as ninety-nine! There is something for everyone at Everyman Theatre.

LAB
Join the creative experiment. Invest in your personal and artistic growth in this accessible and compassionate exploration of the artform.
Playwriting
VIRTUAL | January 29 – April 2
Calling all emerging playwrights. You have a story to tell and we want to ensure you have the tools and confidence to share it! With a special focus on dialogue and scene development, you will script clear and compelling theatrical moments. Peers will read work and you'll engage in a critical response process. Actors will join mid-way through the class trajectory to workshop the pieces. The class culminates in a final performance of work in the virtual space for family and friends, as well as, a recording of your work by professional actors.
Time: 7:00 – 9:00pm, Sundays
Tuition: $330

Self-Expression Through Story
IN-PERSON | January 31 – March 7
Engage in the work of the actor by connecting to a deeper sense of self. Discover the imagination and bring the storyteller forward through a variety of theatrical exercises. Experience the power and joy of bringing stories forward and sharing and adopting new journeys as your own.
Time: 6:45 – 8:45pm, Tuesdays
Tuition: $225

EMPOWER
With an emphasis on the life skills that theatre cultivates, learn to apply the tools of a professional theatre practitioner through these invaluable personal and professional development opportunities.
Voice Acting
VIRTUAL | January 28 – March 4
The voice is a powerful communication tool. From audiobook reading to voice-over work, there is an entire industry designed around the actor's voice. Dive into this foundation-building sampler class that offers you insight into the how-tos. Play with the skill of breath control, diction, dialect, and character creation through voice in this fun-filled and informative class.
Time: 10:00am – 12:00pm, Saturdays
Tuition: $185

Confidence on Camera
HYBRID | February 5 – March 12
This unique hybrid class marries in-person learning with virtual reflection. Build awareness in the ways an actor can make a living on camera and be afforded time and space for practical application. Learn to connect to the camera, personalize text, and as well as experience the logistics of a filming process.
Time: 6:00 – 8:00pm, Sundays
Tuition: $185


CRAFT
Embrace technique formally. Guided by specific theatrical points-of-view, these skill-building classes aim to focus creative energies and build on artistic intersection.
Actor's Tools
IN-PERSON | January 9 – February 27
This class invites students to identify, explore, and integrate each fundamental tool necessary for creating authentic characters. Activate the body, exercise the voice, engage the imagination, and increase your focus. This class culminates in a sharing of monologues for your peers. Memorization is expected.
Time: 6:45 – 9:45pm, Mondays
Tuition: $325
Process
IN-PERSON | March 6 – April 10
This six week course illuminates the process of performing with others onstage. Strengthen the ability to listen and respond authentically in performance, connect to impulse, and pursue necessary objectives resulting in conflict. This class culminates in a performance of scenes for an established professional for feedback. Memorization is expected. In order to register for this class, you must take Actor's TOOLS, as a prerequisite. If you are interested in joining the Actor's Craft Cohort for PROCESS we ask that you email Education@EverymanTheatre.org or call 443-775-8580 to indicate your interest at this time.
Time: 6:45 – 9:45pm, Mondays
Tuition: $385
Registration Deadline: February 27
REGISTER NOW!
---
Gallery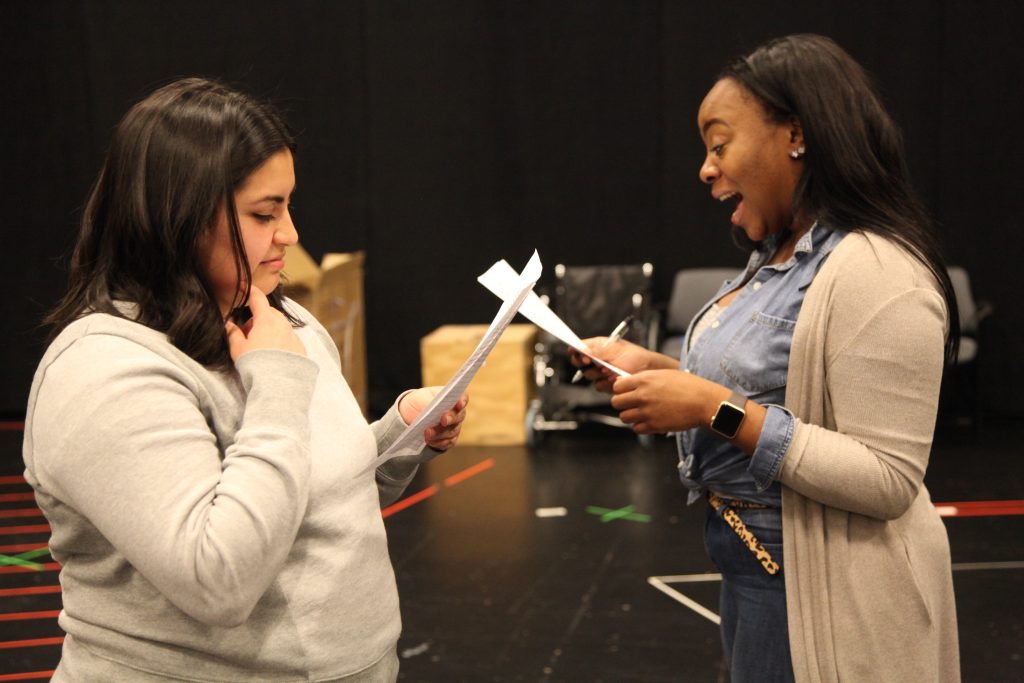 FAQs
Does Everyman offer payment plans?
Need-Based Scholarship Support
We encourage you to apply for a need-based scholarship by completing this FORM. While funding is limited, we work hard to accept as many students as possible throughout the year. Scholarship Applications can be submitted on a rolling basis.
u003ch3u003eHave children that might like to get involved?u003c/h3u003ernWe have programming for them too!