Everyman Theatre is proud to offer five weeks of full-day, full-week summer programming for students entering Grade K – Grade 8.
Summer is a time to celebrate the imagination, learn through play, and to embrace the joy of collaboration! Check back for SUMMER 2023 offerings later this year!
---

Looking for Creative Childcare?
We recognize that life is full! We provide safe and supportive childcare before and after the summer camp day. These periods feature creative projects, games, art-making, and relaxation.
Full-Week Options
Before Care: Monday – Friday, 7:30 – 8:30AM | $50
After Care: Monday – Friday. 4 – 6PM | $100
Before + After Care: Monday – Friday, 7:30 – 8:30AM / 4 – 6PM | $125
Drop-In Options
Before Care: Daily, Monday – Friday | $15
After Care: Daily, Monday – Friday | $25
WHAT ARE PARENTS + STUDENTS SAYING?
THANK YOU SO MUCH FOR SUMMER CAMP! Even after the first day, my son LOVED it. He was very energized, and he's looking forward to what's next!

– Casey L.
Everyman Theatre Education is the gold-standard for theater education.

– Alan R.
Everyman Theatre Education made my little girl's summer!

– Lynde P.
Summer Camp FAQs
How is Everyman Theatre Education ensuring affordability for all in Summer Camps?
Pay-What-You- Can Tuition
For every camp we run, we are able to provide at least three pay-what-you-can spaces. These are offered on a first-come, first-serve basis. Complete this FORM to let us know what camp you'd like to take and at what price point!
Need-Based Scholarship Support
We encourage you to apply for a need-based scholarship by completing this FORM. While funding is limited, we work hard to accept as many students as possible throughout the year. Scholarship Applications can be submitted on a rolling basis.
Payment Plans
We can split a payment up into a maximum of three installments. We ask that a deposit of 25% of the camp tuition be made up front, and then the second and third installments can be arranged more personally. We do ask that the full camp tuition is received no later than the second day of camp. Interested in setting up a payment plan? Simply email Education@EverymanTheatre.org and indicate the camp you'd like to purchase, the name of your student, and their grade. We'll take it from there.
When do I need to register for Summer Camp?
Note that each camp description includes a summer camp registration deadline. We recommend you register as soon as possible to ensure your space, but the registration deadline is typically three weeks prior to the start of camp. If a camp is running, and has not met its maximum capacity, we will remove the registration deadline information and keep enrollment open.
How are you handling safety this summer?
These past two years have taught us to be nimble and responsive, always putting safety at the forefront of our decision-making. We update our policies by semester. To see our current guidelines, click here. 
I purchased a camp offering. Now what?
After you purchase camp, you will receive a receipt as well as an email encouraging you to complete a registration form. We will send an informational email full of goodies for you about camp one week prior to the first day and then again a few days before. Safety policies will be current in these materials.
I want to give feedback on my experience. How can I do this?
Great! We welcome it.
Please call 443-775-8580 or email Education@EverymanTheatre.org
Summer Camp Gallery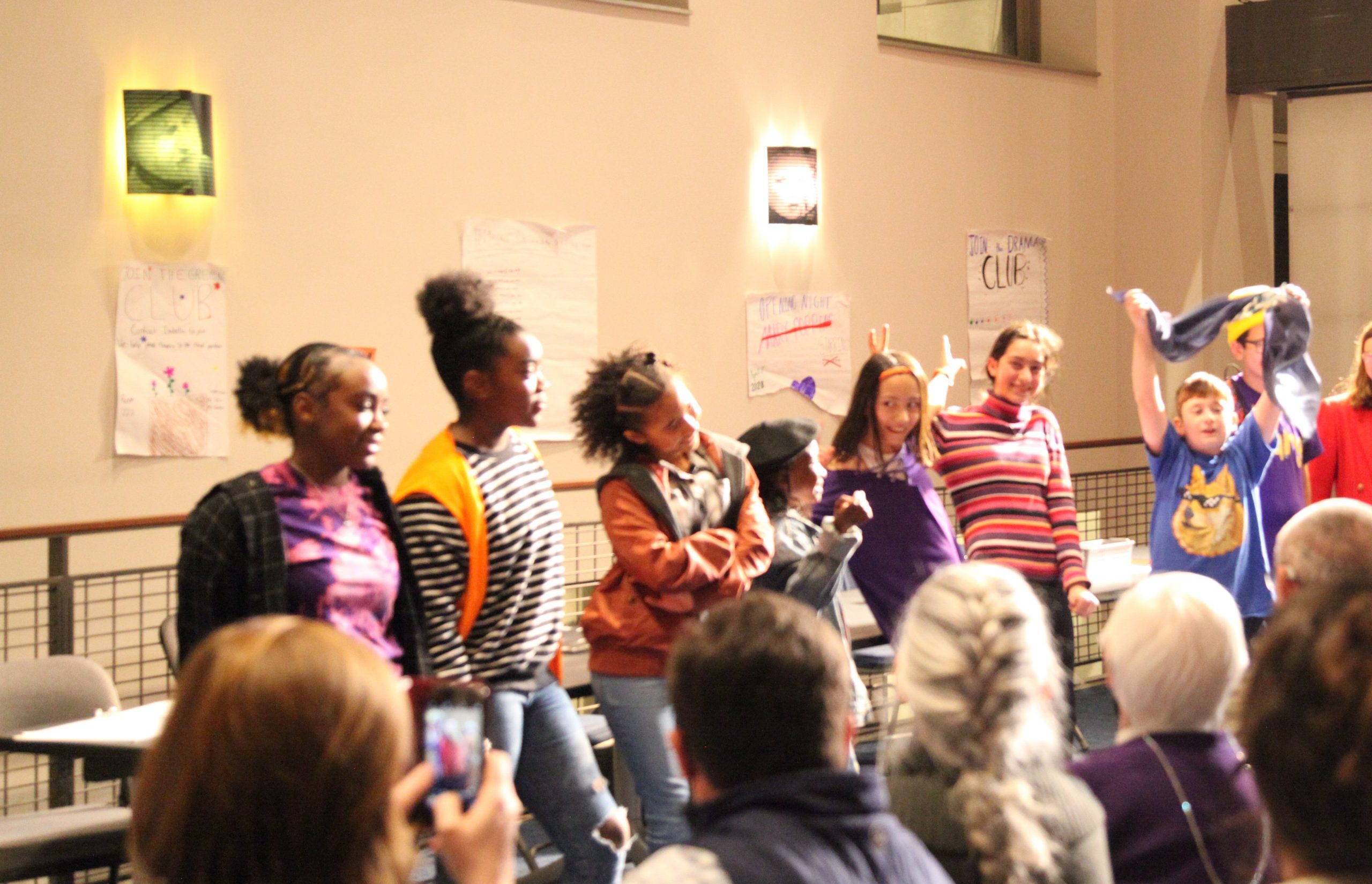 MEET THE TEACHING ARTISTS
Each semester, we highlight the Teaching Artists who are currently spreading the love of Theatre Education through our current classes.