We are proud to offer artistic skill-building for students as young as three and as old as ninety-nine! There is something for everyone at Everyman Theatre.
PLAYWRIGHT'S CORNER
VIRTUAL | Calling all emerging playwrights. These workshops feature a combination of learning and sharing for an intimate group. Whether you bring something to work on or create something for the first time, you'll have a clear teaching point, in-class writing time, and then the work will be read aloud by professional actors.

Escalating Conflict Through Dialogue: November 5, 4pm-6:30pm | $95
Establishing Environment: December 3, 4pm-6:30pm | $95

LAB
Join the creative experiment. Invest in your personal and artistic growth in this accessible and compassionate exploration of the artform.
Voice Acting
VIRTUAL | October 8 – November 19
The voice is a powerful communication tool. From audiobook reading to voice-over work, there is an entire industry designed around the actor's voice. Dive into this foundation building sampler class that offers you insight into the how-tos. Play with the skill of breath control, diction, dialect, and character creation through voice in this fun-filled and informative class. This class is no longer available to purchase.
Time: 9:30 – 11:30am, Saturdays
Tuition: $210

Self-Expression Through Story
IN-PERSON | October 4 – November 29 (Virtual Session Nov 22)
Engage in the work of the actor by connecting to a deeper sense of self. Discover the imagination and bring the storyteller forward through a variety of theatrical exercises. Experience the power and joy of bringing stories forward and sharing and adopting new journeys as your own. This class is no longer available to purchase.
Time: 6:45 – 8:45pm, Tuesdays
Tuition: $275

EMPOWER
With an emphasis on the life skills that theatre cultivates, learn to apply the tools of a professional theatre practitioner through these invaluable personal and professional development opportunities.
Public Speaking
VIRTUAL | October 16 – November 20
Each class features a different type of speech-making to practice in an intimate setting full of personalized feedback. Whether you are a business professional or someone interested in building confidence in your voice for different stakeholders, you will receive tips of the theatre trade for bringing your best self to any situation. This class is no longer available to purchase.
Time: 1:30 – 3:30pm, Sundays
Tuition: $210

Play Reading
VIRTUAL | October 16 – November 20
How do you read a play? This class embraces the tenets of text analysis in a fun and accessible class that invites you into the drama! Each session features live readings, meet n' greets with area artists of different theatrical points of view, and empowers the patron to step into the artists' shoes. This class is no longer available to purchase.
Time: 1:30 – 3:30pm, Sundays
Tuition: $195


CRAFT
Embrace technique formally. Guided by specific theatrical points-of-view, these skill-building classes aim to focus creative energies and build on artistic intersection.
Physical Life of a Character
IN-PERSON | October 3 – December 12
The body is an essential actor's tool. Build your toolbox in this unique sampler approach to learning different physical methodologies related to creating believable characters onstage. From Laban to Viewpoints, clowning to the power of physical stillness, each week features new language to apply to both non-verbal scene work as well as text. This class is no longer available to purchase.
Time: 6:45 – 9pm, Mondays
Tuition: $310

---
Gallery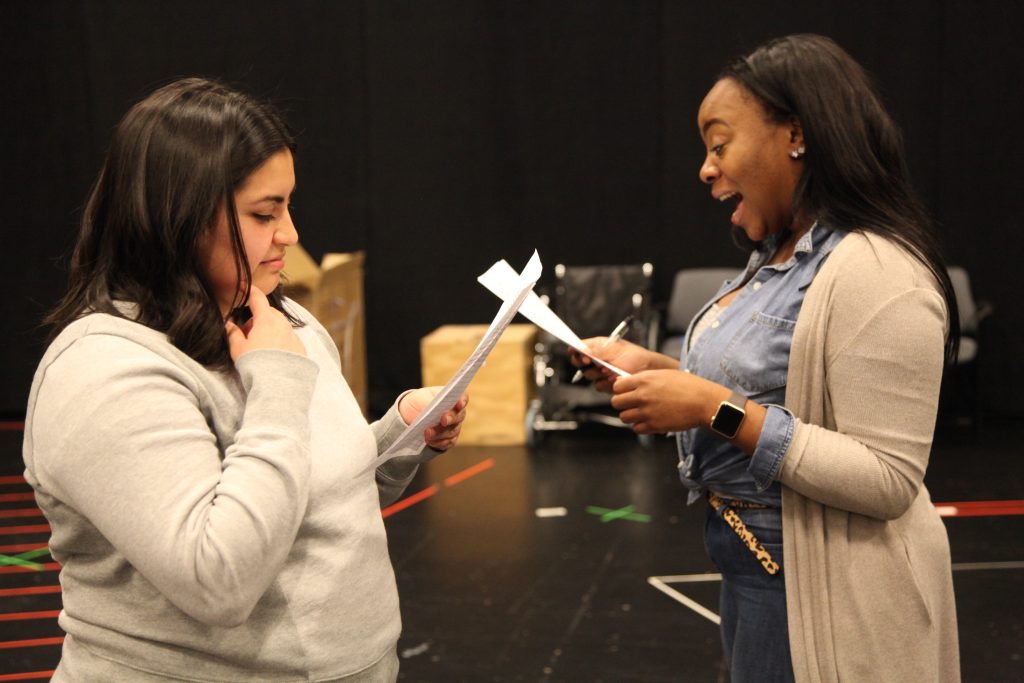 FAQs
Does Everyman offer payment plans?
Everyman Theatre is committed to removing barriers of access to an arts education.
PAY-WHAT-YOU-CHOOSE TUITION
For every class we offer, we are able to provide two pay-what-you-can spaces. These are offered on a first-come, first-serve basis. Complete this form to let us know what class you'd like to take and at what price point!
We encourage you to apply for a need-based scholarship by completing this form. While funding is limited, we work hard to accept as many students as possible throughout the year. Scholarship Applications can be submitted on a rolling basis.
Where can I learn about student safety protocols?
u003ch3u003eHave children that might like to get involved?u003c/h3u003ernWe have programming for them too!