Overview
The goal: To build and maintain a community for the next generation of art-appreciators in Baltimore City.
TNT: Theatre Night for Teens at Everyman Theatre is the ultimate social event for high-school aged students who want to see a play, meet other teens interested in theatre, and engage directly with the artists who create professionally!
Students in grades 9-12 are invited to TNT, a teens-only event which takes our shows to a whole new level.

All TNT events are $20.
THE EXPERIENCE
Join us for dinner, inside access to the show, pre- and post-show discussions with production artists, and, of course, dessert!
SCHEDULE
5:30pm Student arrival
5:30pm-6:00pm Dinner and an Inside Look into the Production
6:00pm-6:30pm Pre-Show Discussion with a member of the production team
6:30pm-6:55pm Tour of Facilities, Gallery Walk, and Bathroom Break
7:00pm-9:00pm* Performance
9:15pm-9:45pm* Post-show chat with an Actor in the 2nd floor Lobby
*The exact run time of each production is TBD, in the welcome email you will receive an accurate show time and post-show chat time.
Upcoming Performance Dates:
---
Gallery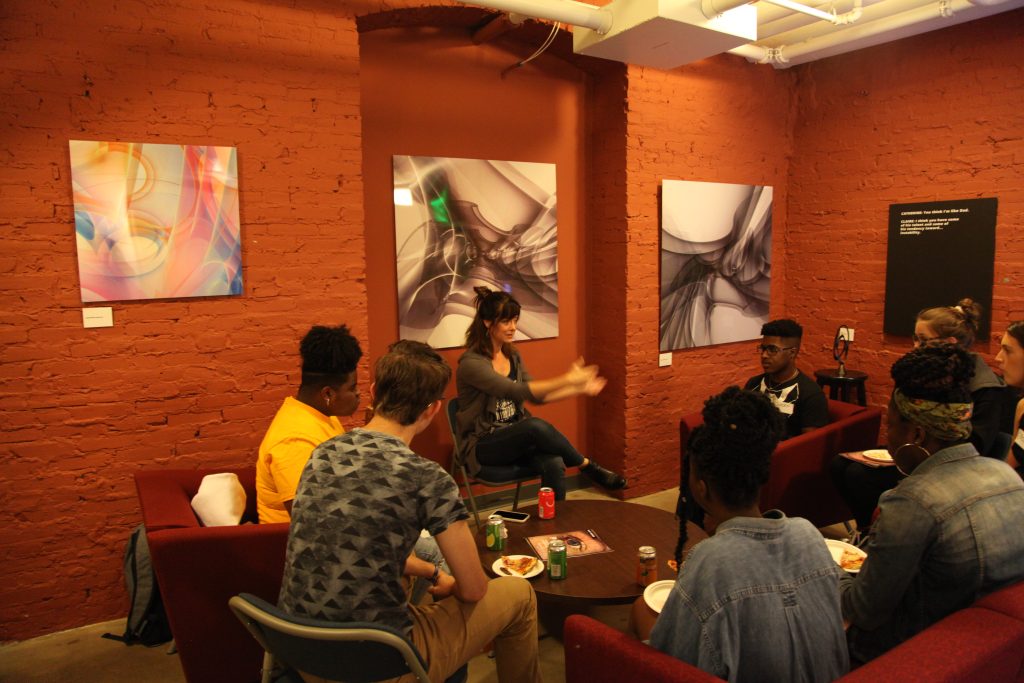 Frequently Asked Questions
Are adult chaperones allowed to attend?
YES! Adult chaperones are welcome to stay and watch the play too! We intentionally plan for these events on our Pay-What-You-Choose nights for adults – these adult tickets are available to purchase at the box office on the day of the show or online one week prior to the show. Students will come upstairs, sit with the other high school students, and you can enjoy your evening on your own terms, while also having a shared experience for the car ride home.
We have classes for teens, too!
Check out our education programming for Grades 7/8 by semester here.