OUR 32nd BREAKTHROUGH SEASON
Featuring a World Premiere, Two Hits from Stage and Screen, an Award-Winning Broadway Play, A Fan-Favorite Who Dunnit, a Play by a New Voice in American Theatre, and a Reimagined Musical Celebration.


THE PLAYS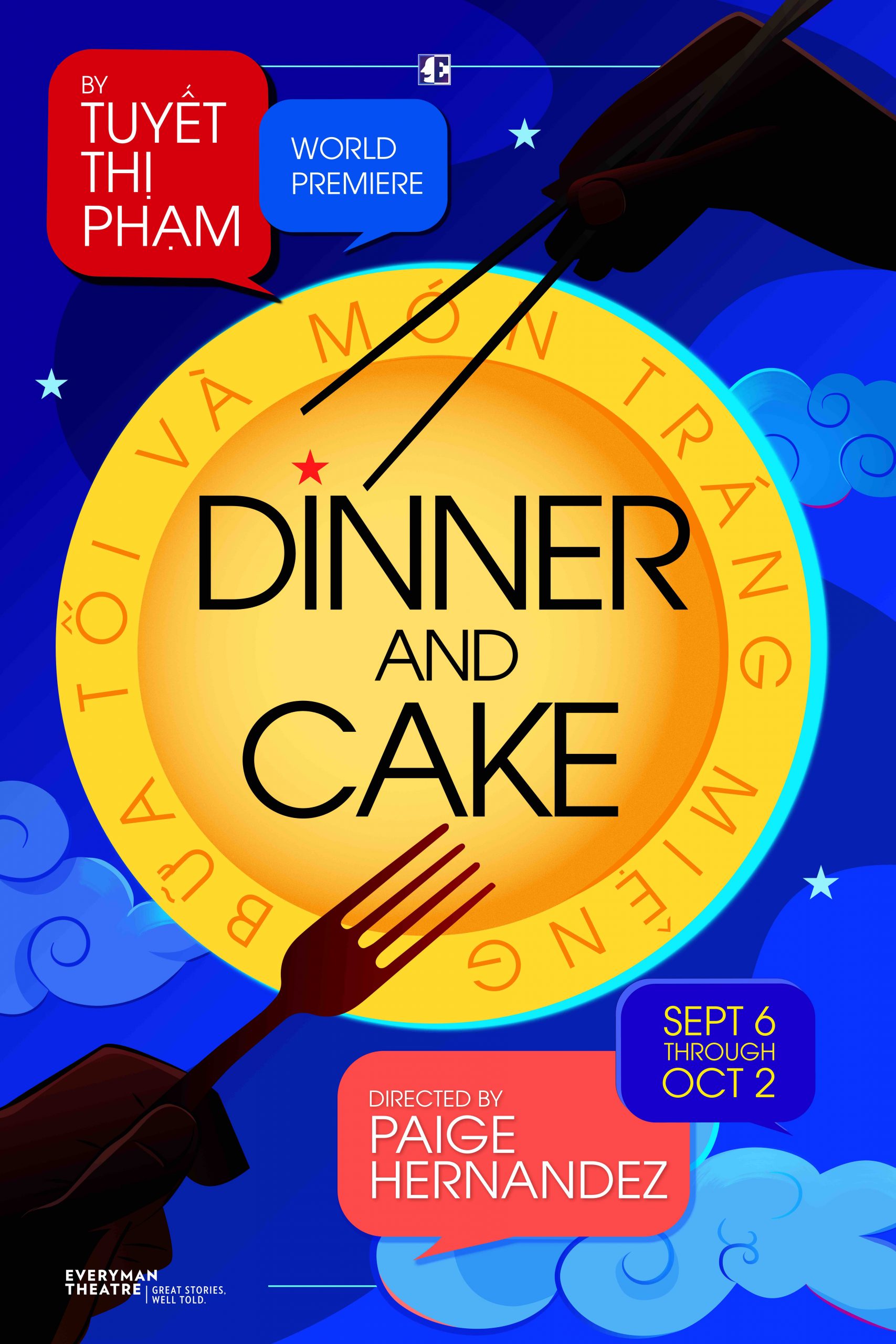 September 6 – October 2
Written by Tuyết Thị Phạm
Directed by Paige Hernandez
Featuring Everyman Resident Company Members: Helen Hedman, Bruce Randolph Nelson
Mylinh has the chance to boost her career and make important connections in her new home in Washington DC – all she has to do is translate a simple dinner meeting between her friends' parents – American and Vietnamese in-laws. When the two couples clash over the course of the evening, Mylinh must navigate and defuse the awkward and complicated cultural, national, and social politics between the two countries that make up her own unique identity.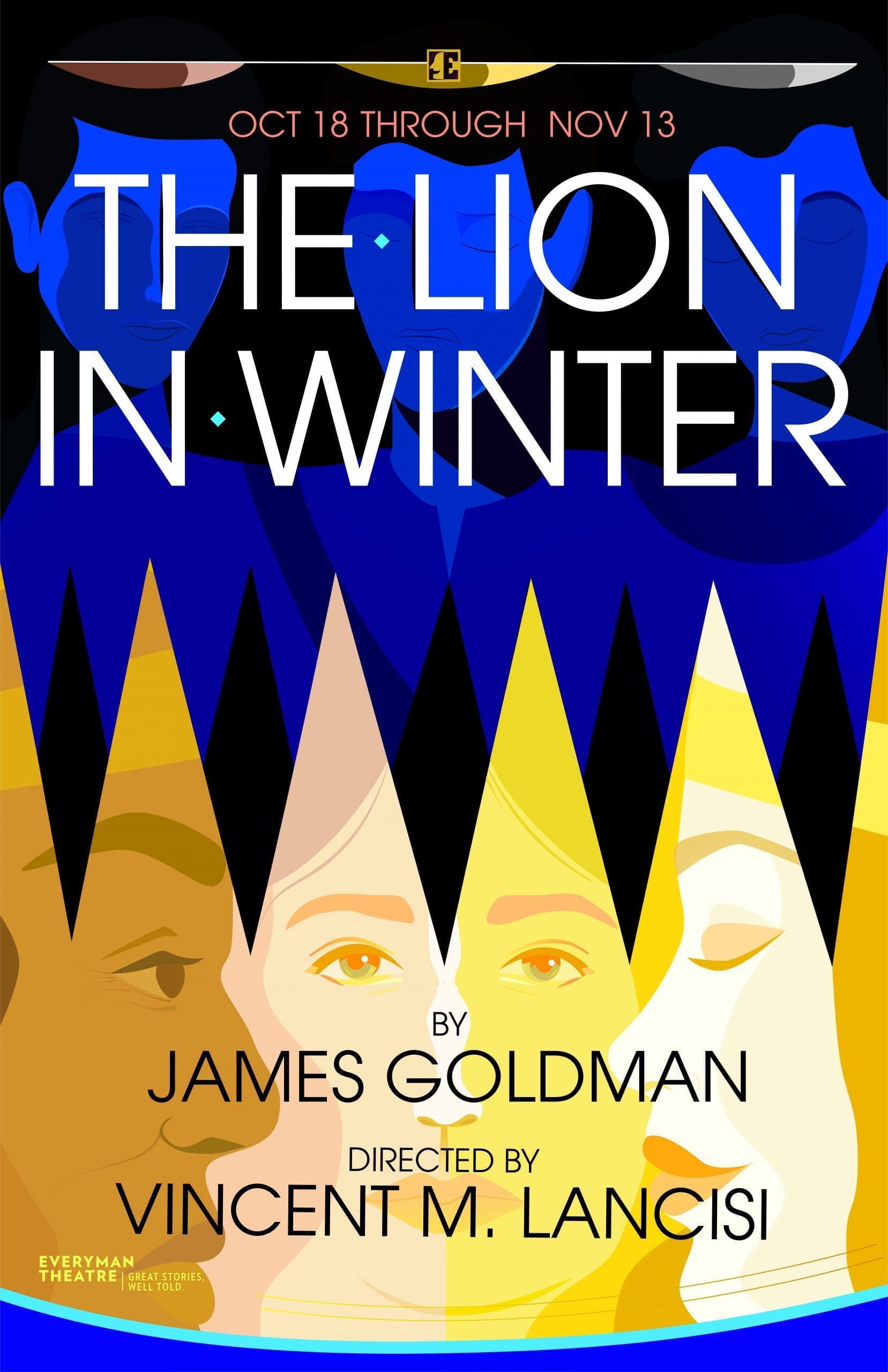 october 18 – november 13
Written by James Goldman
Directed by Vincent M. Lancisi
Featuring Everyman Resident Company Members: Deborah Hazlett, Hannah Kelly, Zack Powell, Jefferson A. Russell
A family feud of imperial proportions! Set during Christmas 1183, Lion tells the wickedly amusing tale of King Henry II, his imprisoned queen, Eleanor of Aquitaine, and their three entitled, double-dealing sons who vie for the throne. Best known for the film adaptation starring Peter O'Toole and Katharine Hepburn, this viciously funny drama is a high-stakes chess game where the pieces constantly change and no one is spared the sword. Betrayal, treachery, and fights to the death – just another joyous Royal Family Christmas!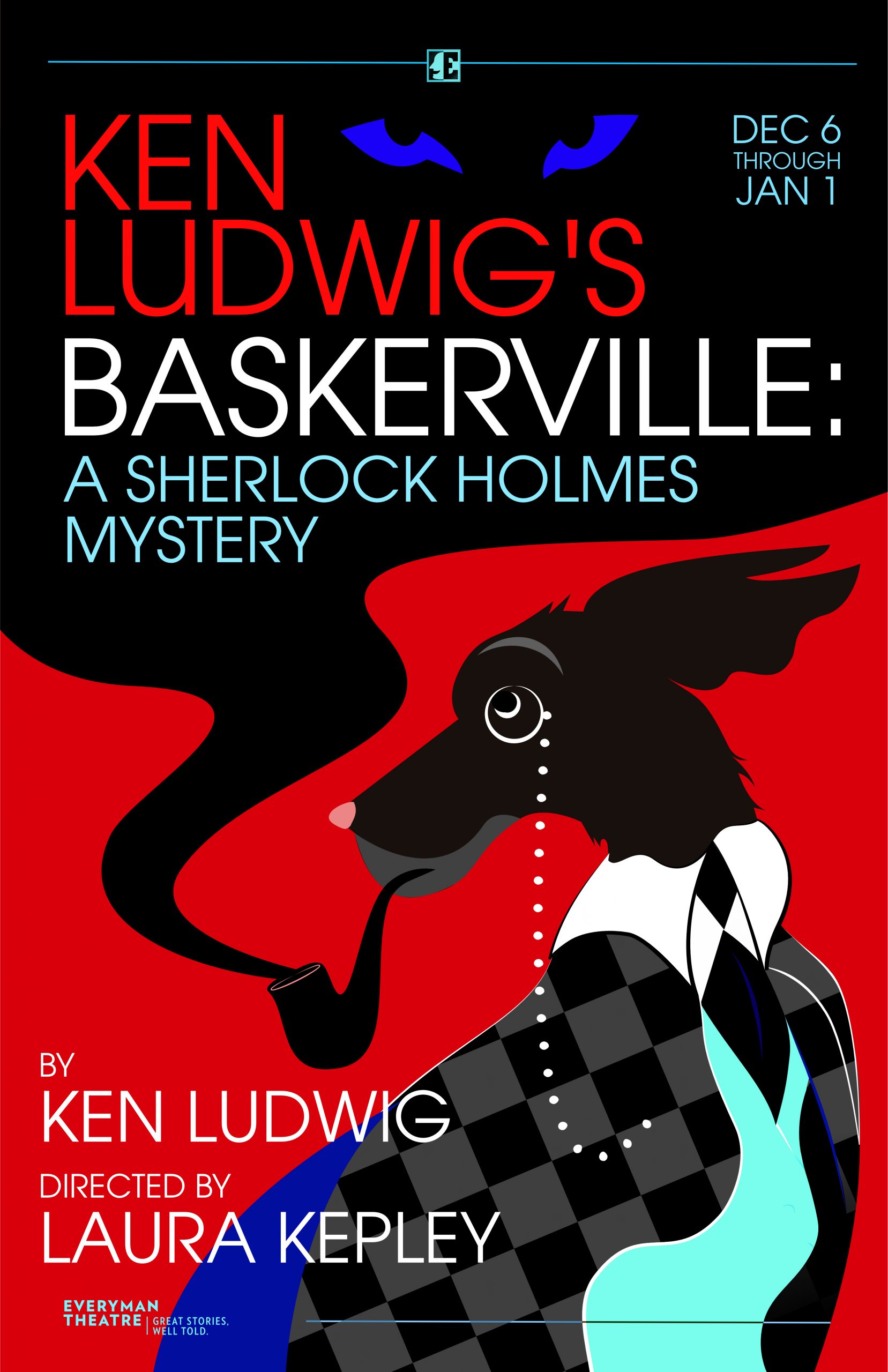 december 6 – january 1
Written by Ken Ludwig
Directed by Laura Kepley
Featuring Everyman Resident Company Members: Megan Anderson, Danny Gavigan, Tony Nam, Bruce Randolph Nelson
From the award-winning mastermind Ken Ludwig (Agatha Christie's Murder on the Orient Express), comes a fast-paced comedy about everyone's favorite detective solving his most notorious case. Sherlock Holmes and Dr. Watson must crack the mystery before the family curse dooms its newest heir. Watch as our intrepid investigators try to escape a dizzying web of clues, silly accents, and deceit. Can our heroes solve the mystery in time? Join the fun and see just how elementary the truth can be!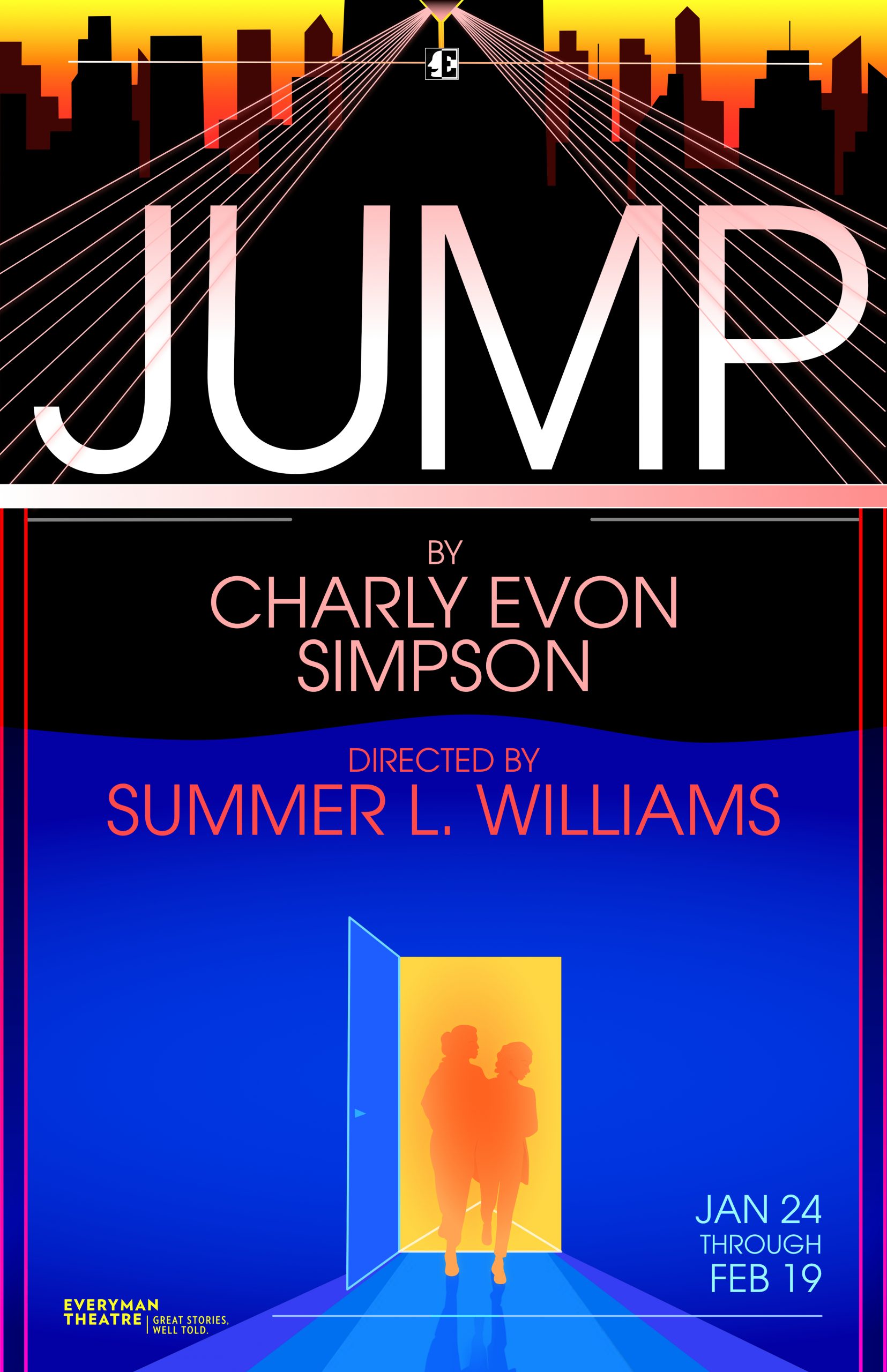 january 24 – february 19
Written by Charly Evon Simpson
Directed by Summer L. Williams
Featuring Everyman Resident Company Members: Tony Nam, Jefferson A. Russell 
An unexpected bond connects two strangers who meet on a bridge and have more in common than they could have imagined. And while this poetic play looks at grief and loss from many vantage points, JUMP is also a hopeful, breathtaking, and even whimsical exploration into the buoyancy of hope and the power of human connection – sister to sister, parent to child, stranger to stranger. From an exciting new voice in American theatre comes this magical story about the process of letting go.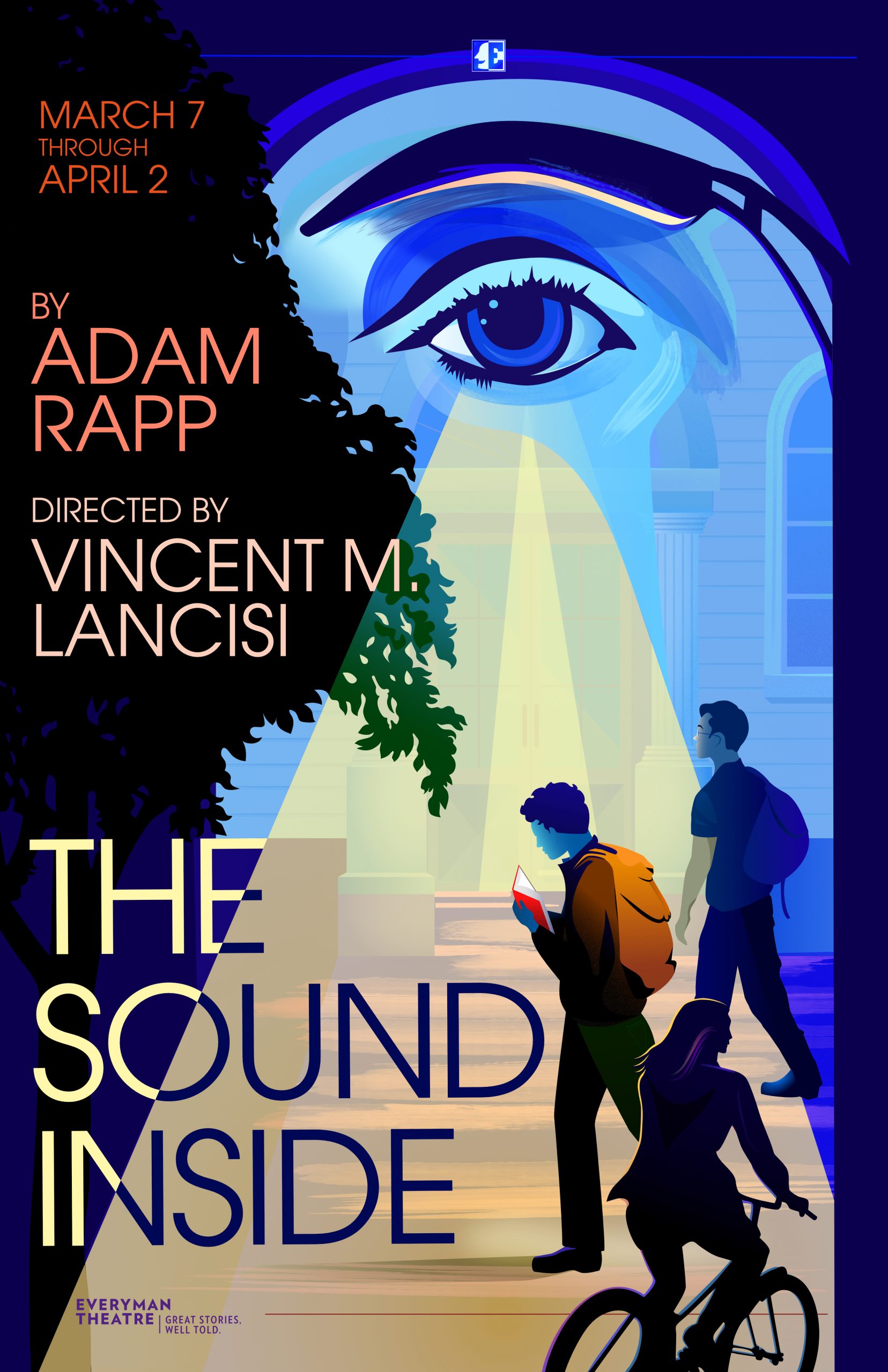 March 7 – april 2
Written by Adam Rapp
Directed by Vincent M. Lancisi
Featuring Everyman Resident Company Members: Beth Hylton, Zack Powell
In this suspenseful drama we meet Ivy League writing professor Bella Lee Baird and her talented yet mysterious student, Christopher Dunn. Bella helps Christopher with his novel that eerily mirrors his own life. The two form an unexpectedly intense bond and their lives and the stories they tell become intertwined in unpredictable ways. Christopher seeks a mentorship while Bella asks an unthinkable favor. Everyone has a story – the question is how it ends. Nominated for six Tony Awards, including Best Play.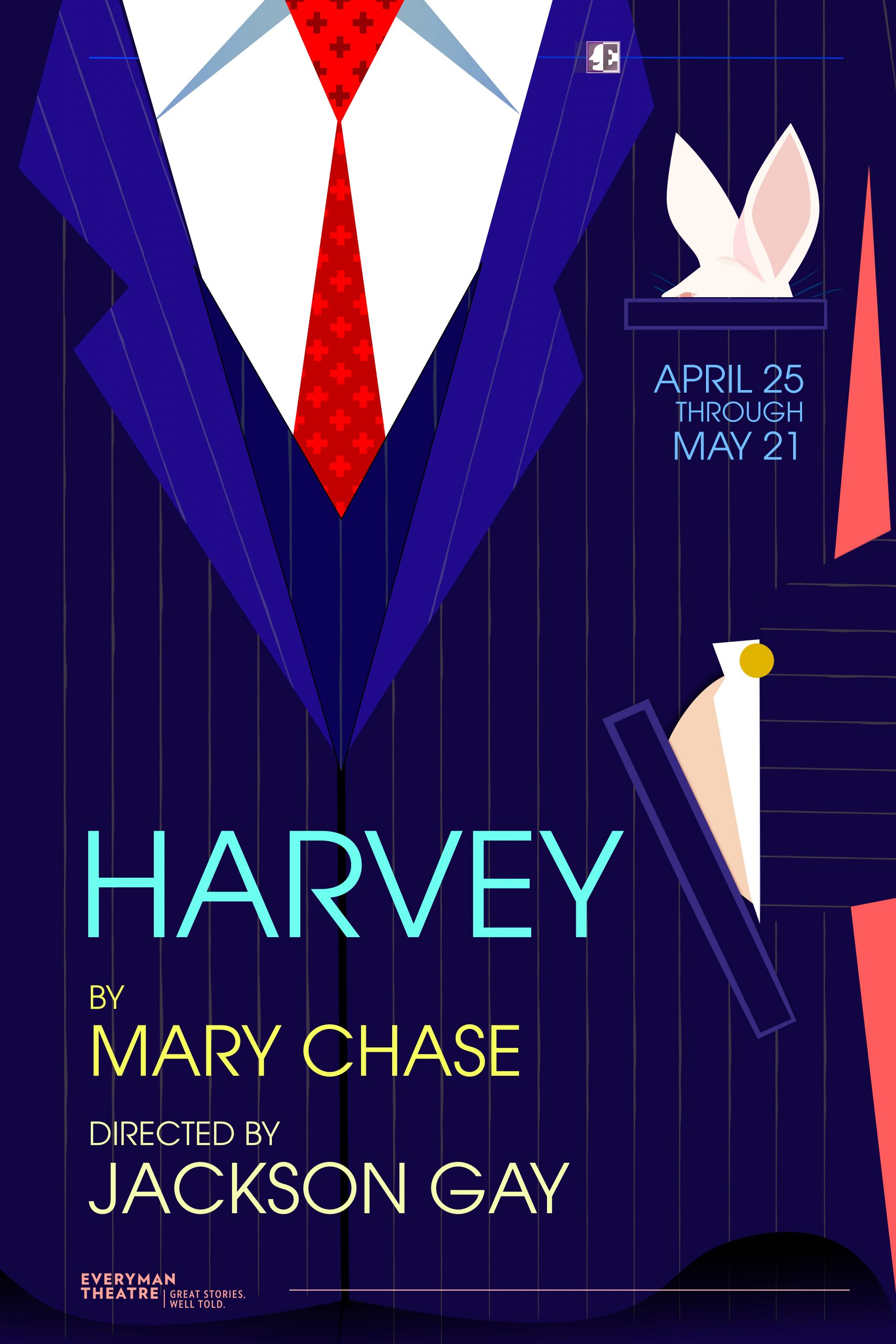 april 25 – may 21
Written by Mary Chase
Directed by Jackson Gay
Featuring Everyman Resident Company Members: Megan Anderson, Deborah Hazlett, Beth Hylton, Hannah Kelly, Bruce Randolph Nelson, Kyle Prue
HARVEY, a well-known classic in American theatre, is a charming comedy about the friendship between Elwood P. Dowd and his best friend Harvey the Pooka – an invisible, six-foot-tall rabbit! When his sister Veta finds his behavior no longer socially acceptable, she tries to place him into a mental institution, only to have a comedy of errors ensue.
Elwood's easygoing nature and kind heart quickly draws everyone into his whimsical world of warmth and joy. Through Elwood and his pal Harvey, we see the true meaning of loyalty and friendship. Get ready to experience a world of imagination with a dose of nostalgia in this family-friendly, Pulitzer Prize-winning gem that is one funny bunny of a tale (tail?)! june 6 – july 2
Music by John Kander + Lyrics by Fred Ebb
Conceived by Scott Ellis, Susan Stroman, David Thompson
Directed by Kevin McAllister
Music Directed by Chris Youstra
A co-production with ArtsCentric and Olney Theatre
Sounds of Broadway are coming to the Everyman stage! Come hear timeless classics "And All that Jazz," "New York, New York," and other iconic songs that have inspired us for generations in this lively, upbeat celebration of musical theatre.
From Cabaret to Chicago, and Kiss of the Spider Woman to The Scottsboro Boys, the 20+ songs and stories in this newly-updated production of THE WORLD GOES 'ROUND – showcasing work by the writing team of John Kander & Fred Ebb, one of the preeminent and arguably the most-successful songwriting duo in Broadway musical history – will have the whole family rejoicing as we come together and raise a toast to their overriding faith in humans to persevere through good times and bad.
Start spreading the news!
Frequently Asked Questions
The season looks incredible! How do I become a subscriber?
Will these Great Stories, Well Told be available digitally?
We hope you'll be able to join us in person soon, but we are working to make at least the first three shows of the season available digitally! For more information or to purchase, contact the Box Office at 410.752.2208 or boxoffice@everymantheatre.org
When will single tickets be available to purchase for this season?
Are you a renewing subscriber?
Skip the line and schedule a phone appointment with an Everyman Subscription Expert in the Box Office.