Our Spring Classes are announced in February! We are proud to offer artistic skill-building for students as young as three and as old as ninety-nine! There is something for everyone at Everyman Theatre.
Check back for more information!

EARLY CHILDHOOD
Pre-K – K (Ages 3-5 years) | For our youngest artists, we excite the imagination, channel creative energy, and build social-emotional skills through dramatic play.
YOUTH
K – Grade 8 | Dive into the world of a story. Embrace each class a part of a larger journey as students hone their actor's tools of body, voice, imagination, focus and heart!
---
Gallery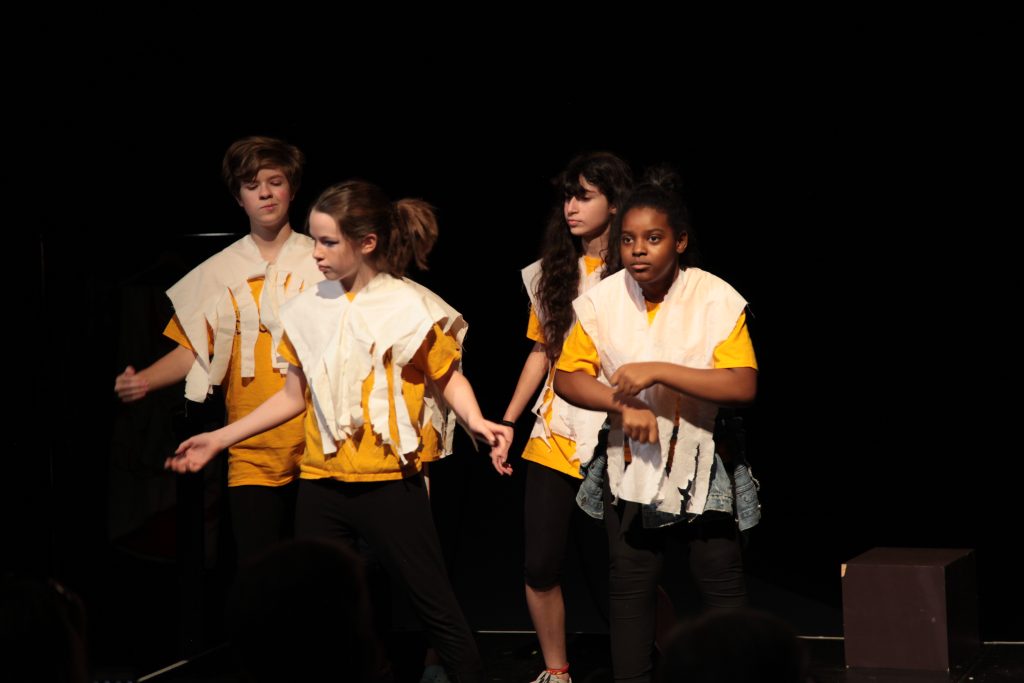 FAQs
How is Everyman Theatre Education ensuring affordability of Classes for All Ages?
Pay-What-You- Can Tuition
For every camp we run, we are able to provide at least three pay-what-you-can spaces. These are offered on a first-come, first-serve basis. Complete this FORM to let us know what class you'd like to take and at what price point!
Need-Based Scholarship Support
We encourage you to apply for a need-based scholarship by completing this FORM. While funding is limited, we work hard to accept as many students as possible throughout the year. Scholarship Applications can be submitted on a rolling basis.
Payment Plans
We can split a payment up into a maximum of three installments. We ask that a deposit of 25% of the camp tuition be made up front, and then the second and third installments can be arranged more personally. We do ask that the full camp tuition is received no later than the second day of camp. Interested in setting up a payment plan? Simply email Education@EverymanTheatre.org and indicate the camp you'd like to purchase, the name of your student, and their grade. We'll take it from there.
Where can I learn about safety protocols for students?
These past two years have taught us to be nimble and responsive, always putting safety at the forefront of our decision-making. We update our policies by semester. To see our current guidelines, click here.
Have teens that might like to get involved?
We have programming for them, too!