OUR 33rd SEASON
As our lives unfold and experiences grow, our perspectives about the world around us are formed from the place in which we stand. We see the world how it was, how it is, and how we believe it should be. Take one step forward and suddenly you're seeing things in a whole new way. You've gained a new vantage point.
We invite you to enjoy this dynamic collection of fresh adaptations of modern classics, landmarks of contemporary theatre, and new voices in American playwriting.

THE PLAYS
SEPTEMBER 3 – SEPTEMBER 28
by Henrik Ibsen
A new adaptation written and
directed by Joanie Schultz
East Coast Premiere
Offering a fresh perspective on Ibsen's timeless classic, Schultz's 90-minute adaptation of A Doll's House invites audiences to engage with updated themes of gender, power, and identity while holding true to the playwright's original intentions.
The play follows the story of Nora, a young wife and mother, who appears to have a perfect life with her husband Torvald. However, Nora has been keeping a secret from her husband that threatens to unravel her entire world. When we lose ourselves to the expectations of the roles we fulfill, how long before we must slam the door to find ourselves again?
---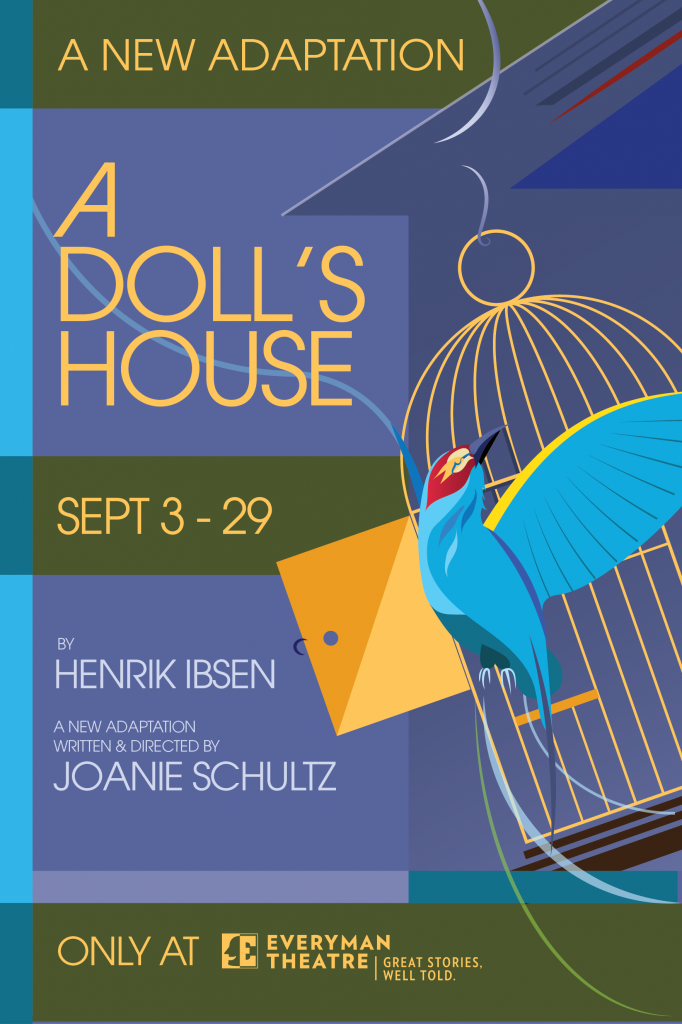 OCTOBER 22 – NOVEMBER 19
by LLOYD SUH
DIRECTED BY Nana Dakin
Baltimore Premiere
Be transported on a poetic journey of discovery and enlightenment by Lloyd Suh's critically acclaimed play, The Chinese Lady. Inspired by the true story of Afong Moy, the first Chinese woman to step foot in America in 1834, this play follows her to New York, where she is destined to become a living curiosity in a museum. As she becomes well-known as a commodified oddity, she struggles to maintain her sense of self and her connection to her heritage. This powerful, moving, and often humorous tribute to a woman who spent her life trying to bridge the gap between East and West serves as a reminder of the ongoing struggle for understanding across cultural divides.
---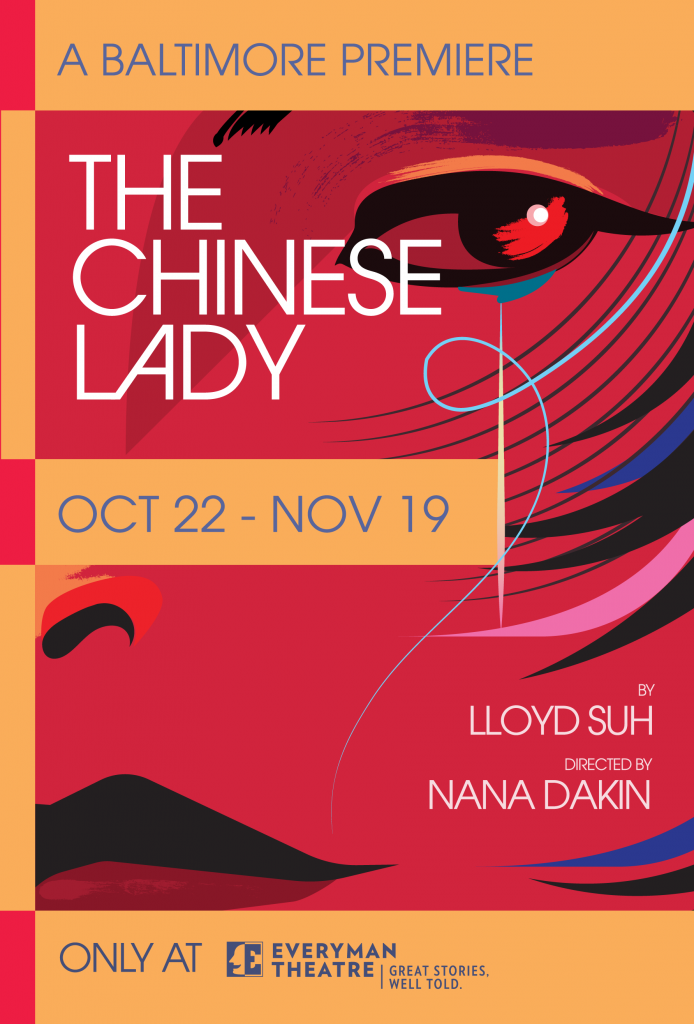 DECEMBER 3 – DECEMBER 31
ADAPTED BY JEFFREY Hatcher
from the original by frederick knott
directed by vincent m. lancisi
Baltimore Premiere
This classic murder mystery that inspired Hitchcock's iconic film follows Tony Wendice, a former tennis player who concocts a plan to murder his wealthy wife, Margot. With the help of a sharp-witted detective, Margot fights to clear her name and reveal the truth about her husband's deadly scheme gone awry. In this new adaptation, Jeffrey Hatcher layers clever dialogue, intense suspense, and unexpected plot twists with a modern exploration of greed, power, and manipulation. Dial M for Murder is a thrilling and suspenseful play that will keep audiences on the edge of their seats until the very end!
---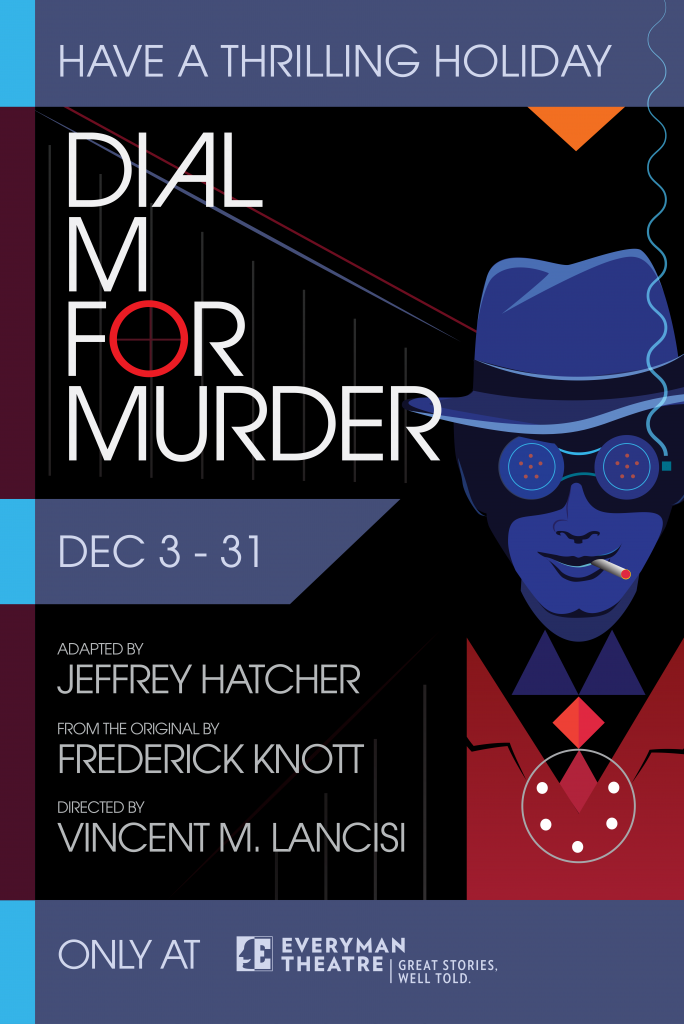 JANUARY 28 – FEBRUARY 25
by lynn nottage
directed by reginald l. douglas
In Everyman's fifth Lynn Nottage production, 17-year-old Ernestine Crump adjusts to her new life in 1950s Brooklyn after the passing of her mother. Amidst navigating her grief, she finds herself, both physically and spiritually, in an unfamiliar place where odds seem stacked against her. Caught between her father's spirituality and her aunt's activism, she learns to find her own definition of the American Dream. This poignant and gripping story offers a look at what it truly means to find strength in unity.
---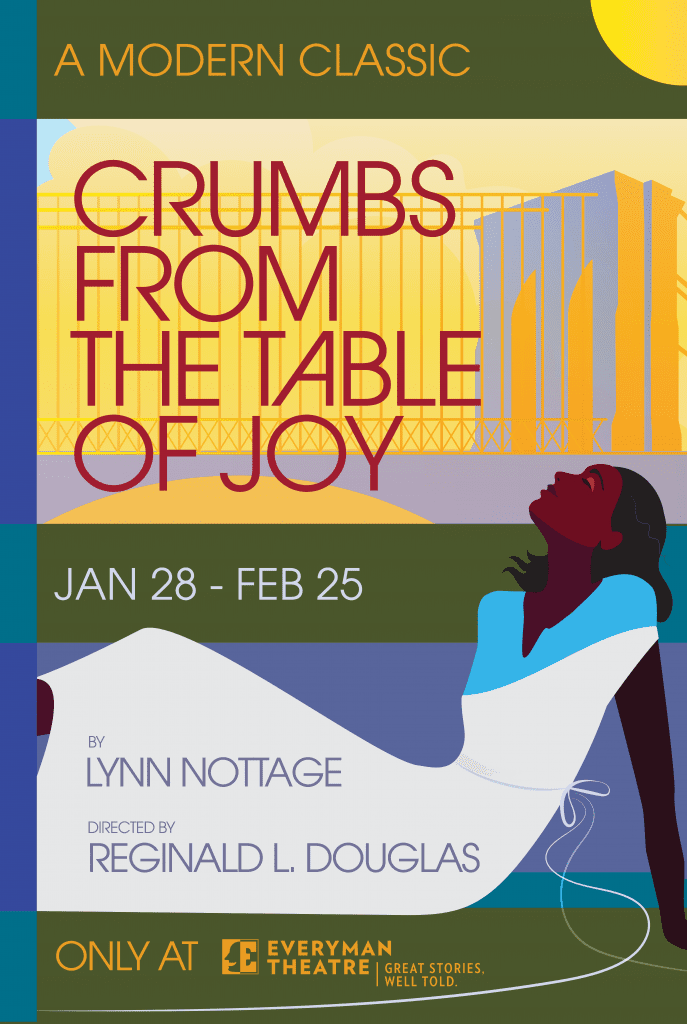 MARCH 17 – APRIL 14
BY KAREN ZACARÍAS
DIRECTED BY LAURA KEPLEY
Baltimore Premiere
Popular DC-based playwright Karen Zacarías' Helen Hayes Award-winning comedy is neatly bound by equal parts humor and charm. This hilarious play follows Ana and her friends whose book club becomes the subject of a legendary documentarian. All appears to be going as planned until an unexpected new member throws the group's dynamics into chaos. The Book Club Play is a playful testament to the power of literature and its ability to bring people together. By the end, you'll feel like you're a member of the book club yourself!
---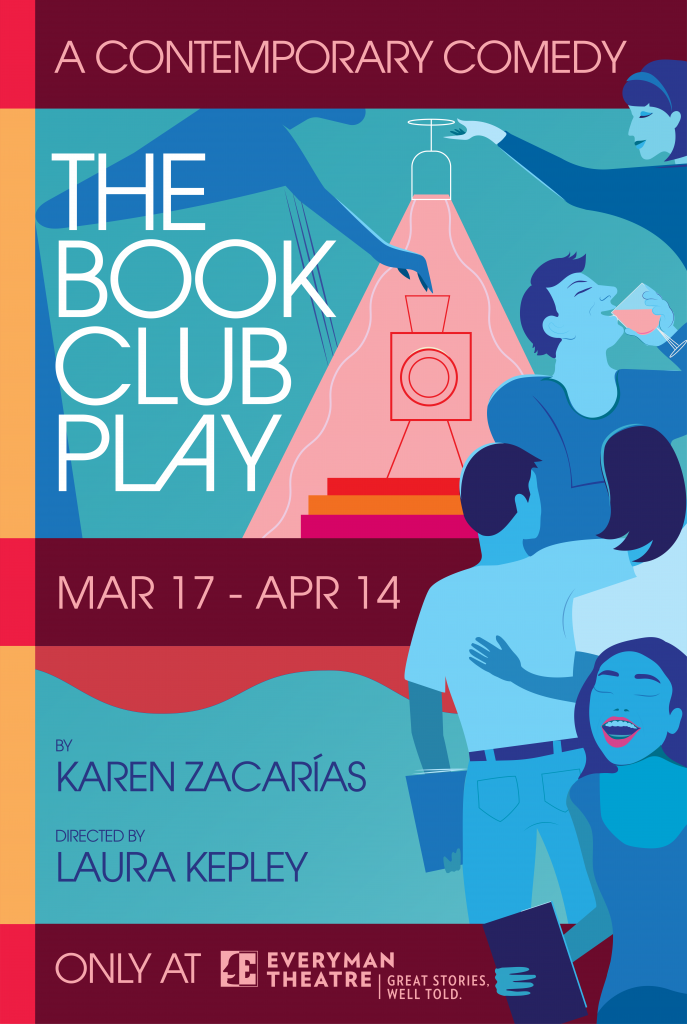 MAY 12 – JUNE 9
BY WILLIAM SHAKESPEARE
DIRECTED BY NOAH HIMMELSTEIN
Journey to a mystical forest where romantic entanglements become intertwined with the supernatural. From Everyman Theatre comes this vibrant and provocative take on the classic comedy of love, jealousy, desire, and the complexity of human relationships. With its memorable characters and witty dialogue, A Midsummer Night's Dream is a timeless masterpiece that continues to captivate audiences. Whether you're a fan of The Bard or simply looking for a light-hearted escape into a world of spectacle and fantasy, it will not disappoint!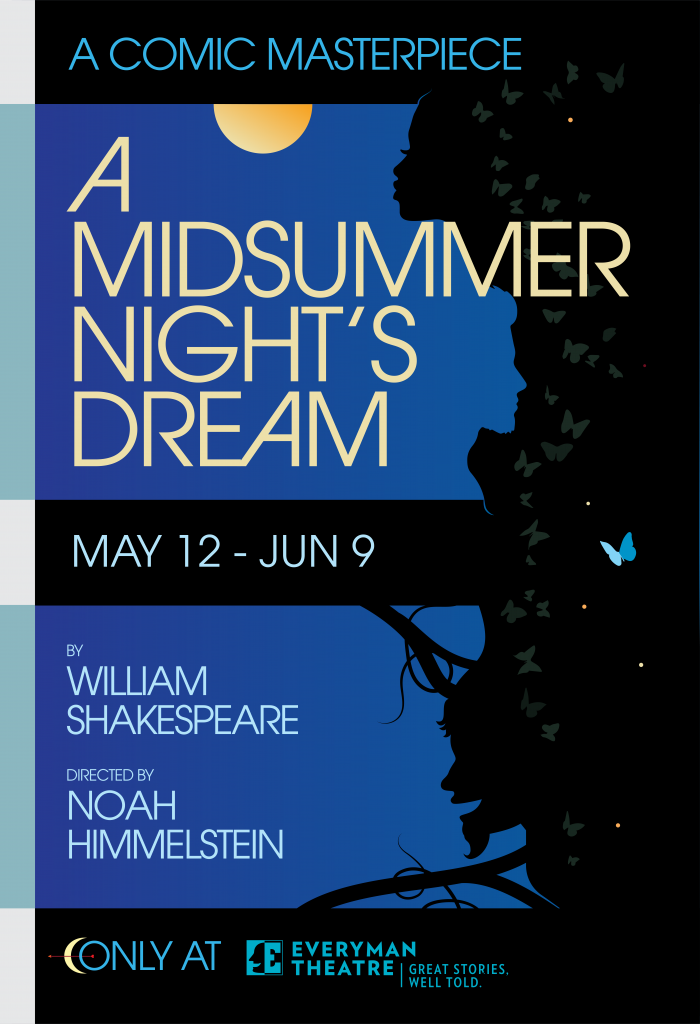 Frequently Asked Questions
The season looks incredible! How do I become a subscriber?
When will single tickets be available to purchase for this season?
Are you a renewing subscriber?
Skip the line and schedule a phone appointment with an Everyman Subscription Expert in the Box Office.