Everyman Theatre is proud to offer full-day, full-week summer programming for students entering Grades K – 8.
Summer is a time to celebrate the imagination, learn through play, and to embrace the joy of collaboration!
**ALL CLASSES RUN FROM 8:30 AM – 4:00 PM**
Story Explorers: Grades K – 2
ANIMAL ADVENTURES | July 10 – 14
All the animals in the zoo get to have fun in this exciting trip through our imaginations! Have you ever wanted to have the trunk of an elephant? The tail of a lemur? Or the wings of a bat? This summer you can! Come exercise some creative muscles while building dramatic language and social-emotional skills in our one-week Animal Adventures camp!

REGISTER TODAY
Registration Deadline: June 1
Tuition: $350

FANTASY REALMS | July 17 – 21
Pack your spells and potions, and get ready to travel to realms filled with magic and adventure! Students will explore new worlds through through music, dance, drama, and visual art! Build dramatic language and social-emotional skills through this one-week summer adventure – and watch out for dragons!
REGISTER TODAY
Registration Deadline: June 1
Tuition: $350
Play Builders: Grades 3 -5
THEATRE ESSENTIALS | July 10 – 14
Join the ensemble as we explore the essentials of theatre! This summer, the play builders will discover what makes theatre…theatre! Students will hone their acting skills, embrace storytelling, and share a small piece of theatre for their friends and family in this one-week experience.

REGISTER TODAY
Registration Deadline: June 1
Tuition: $350

BROADWAY BOUND | July 24 – 28
Put on your dancing shoes and get ready for a song-filled week of theatre! Join the ensemble as we dance our way through this exploration of the essentials of theatre. This camp experience will culminate in a musical performance at the end of the week to share with family and friends.
REGISTER TODAY
Registration Deadline: June 1
Tuition: $350
Theatre Makers: Grades 6 – 8
PLAY PRODUCTION | July 17 – 28
Students enter the rehearsal process through an approach rooted in embracing rehearsal as the ultimate teaching tool. Utilizing the professional process as a guide, students develop an ensemble. Then originate a role in a new play written specifically for their cohort. Unique to this experience are opportunities for students to flex their design muscles as they imagine key aspects of this production in a multi-purpose space. Memorization is expected in this program.

REGISTER TODAY
Registration Deadline: June 1
Tuition: $750
LOOKING FOR SUMMER EXPERIENCES FOR TEENS? CHECK OUT OUR PRIVATE COACHING OPTION!
---
Creative Childcare
We recognize that life is full! We provide safe and supportive childcare before and after the summer camp day. These periods feature creative projects, games, art-making, and relaxation. Click below to purchase!
Full-Week Care Options
AFTER CARE
Monday – Friday; 4:00PM – 6:00PM
Drop-in Care Options
DROP-IN AFTER CARE
Monday – Friday; 4:00PM – 6:00PM
Summer Experience FAQs
How is Everyman Theatre Education ensuring affordability for all in Summer Experiences?
Need-Based Scholarship Support
We encourage you to apply for a need-based scholarship by completing this FORM. While funding is limited, we work hard to accept as many students as possible throughout the year. Scholarship Applications can be submitted on a rolling basis.
Payment Plans
We can split a payment up into a maximum of three installments. We ask that a deposit of 25% of the camp tuition be made up front, and then the second and third installments can be arranged more personally. We do ask that the full camp tuition is received no later than the second day of camp. Interested in setting up a payment plan? Simply email Education@EverymanTheatre.org and indicate the camp you'd like to purchase, the name of your student, and their grade. We'll take it from there.
When do I need to register for Summer Experiences?
Note that each Summer Experience description includes a registration deadline. We recommend you register as soon as possible to ensure your space, but the registration deadline is typically three weeks prior to the start of camp.
I purchased a Summer Experience. Now what?
After you purchasing, we will send an informational email full of goodies for you about the Summer Experiences one week prior to the first day and then again a few days before. 
Summer Camp Gallery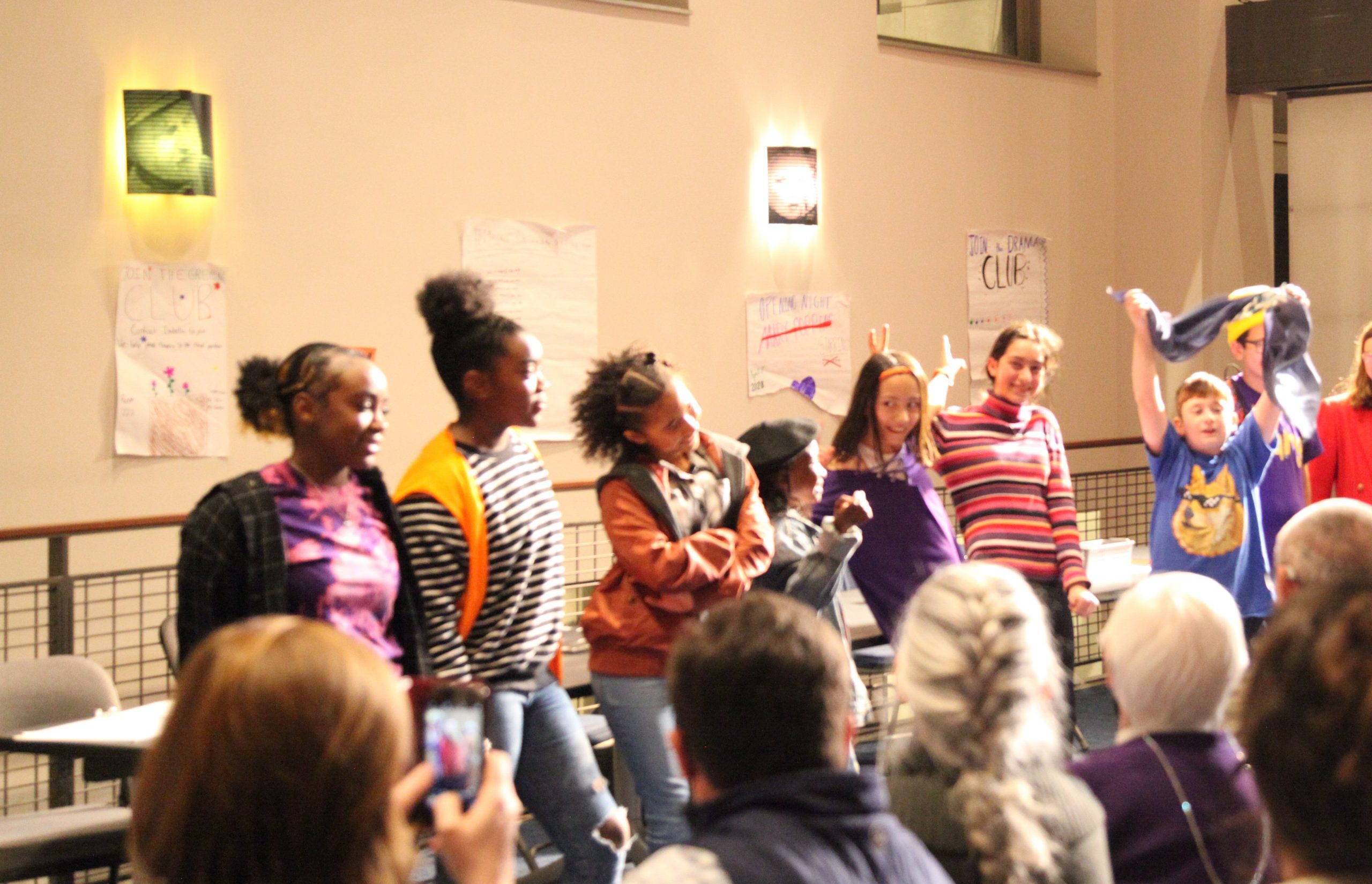 MEET THE TEACHING ARTISTS
Each semester, we highlight the Teaching Artists who are currently spreading the love of Theatre Education through our current classes.